Practice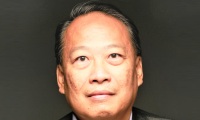 JOHN A. TESSENSOHN, was born in Singapore. Before joining the Firm in November 1994, he practiced in Singapore as a litigation lawyer handling general civil, trust, complex corporate & international IP matters.
His specialized areas of IP practice include worldwide procurement, defense, enforcement & licensing of patents & trademarks for Biotechnology, Biopharmaceutical, Chemical, Healthcare, Electronics, Pharmaceutical, Software & Medical Device clients, American, Japanese, European & multi-jurisdictional Patent Litigation, Opposition & Invalidation, Patent Term Extensions & Appeals, Arbitration, Trademarks, Licensing & Technology Transfer, Trade Secrets, Anti-Counterfeiting & Anti-Piracy, Customs & Criminal seizures, and Unfair Competition.
He has expertise in Entertainment, Sports & Media, Copyright, Artiste Management, Music (recordings, publishing, live work, management, new media), Film & Talent agreements, Television, Theatre, Agency and Management, Rights acquisitions, Touring and Concert agreements, Development Productions and Distribution Agreements, Branding, Celebrity Endorsements and Character Merchandising.
He also experience in handling Global Technology Agreements, Complex Contract and Commercial disputes and negotiations for intellectual property, services, business, goods and ventures, Information Technology & Communications, Outsourcing & Inshoring, Privacy, Data Protection, Information Management, Technology Procurement & Major IT Transactions, Health Regulatory, Technology Contract, Advertising, Marketing, Premiums, Representations and Promotions, Labeling & International Trade & Commerce and general corporate governance & corporate compliance requirements for high tech clients and corporations.
He is also a member of the Corporate, Commercial & Trade Practice team with experience in Agency & Partnership, Cross-border Insolvency, International Corporate Transactions, Internal Investigations, Commercial Agreements, Privacy and Security, Compliance, Corporate Finance, Venture Capital, Project Finance, Corporate Reorganization & Insolvency, Product liability & Safety, Creditor/Debtor Representation, Public/Private partnerships, Product Liability & Safety, Distribution, Franchise & Dealership, Sports, Travel & Leisure, Employment, Export & Import controls and Trade Regulation.
He is a senior member of the Firm's healthcare, energy, food & consumer regulatory practice team with expertise in accreditation, licensing and certification, advertising & labeling, CRO, import & labeling regulations, contracting, cleantech, renewables, energy, environment, food, beverage, cosmetics & dietary supplements, government investigations, regulatory counseling, health claims, nutrient content claims, life cycle management, pharmaceutical affairs, generics and product liability.
John is a Board Member of the Firm.
John is also the Executive Director and is responsible for all graduate recruitment, development and practice management of all the foreign professionals including foreign lawyers, legal associates, technology specialists, accounting, eBilling, paralegal and administrative assistants.
He manages the foreign employee performance evaluation process, client assignment deployment and the firm's graduate program from recruiting, application, screening, interviewing, vetting and admission of all foreign entry level talent. He provides Firm-wide strategic direction on all foreign recruitment, hiring and development.
Professional Experience
John has extensive experience in counseling clients in global patent portfolio procurement, management and enforcement strategies, health regulatory/patent practice, technology transfer, invalidity, non-infringement, inventorship disputes, inventor compensation, freedom-to-operate and patentability analysis and due diligence investigations. He has extensive experience in global intellectual property litigation, including first instance and appellate practice of patent, trademark & trade dress litigation cases. His patent litigation practice spans a diversity of technology disciplines, chiefly in the biotechnology sector (including immunoassays and devices, nucleic acid testing, DNA diagnostics and reagents, chemokine receptors, monoclonal antibodies and protein-based vaccines) chemical, medical & pharmaceutical research fields (including pharmaceutical compounds, intermediates & formulations, chemical composition for dyes, resins & polymers, catheters, medical devices, drug eluting stents, mass spectrometer devices, surgical staplers & instruments, tissue & muscle prosthesis and transdermal patches) and electronics, software & information communication technology sectors (including accelerometers, computer applied technologies, broadcast, cable & satellite TV software and hardware, data authentication & encryption devices, digital image processing, game controllers and pressure sensors, household appliances, IC chips, mechanical devices, mass digital storage and memory devices, semiconductors & satellite telecommunications).
He has many notable milestones in his international trademark practice including the successful prosecution of numerous contentious cancellation, opposition, invalidation & litigation matters for major brand owners in the apparel, alcoholic beverage, automotive, cosmetics, consumer goods, consumer finance, confectionery, electronics, entertainment, e-commerce, financial institutions, healthcare, motorcycle, music instruments, national governments, non-alcoholic beverages, pharmaceutical, publishing, telecommunication and technology industries. He counsels clients in the selection, registration, licensing and enforcement of trademarks, anti-counterfeiting, customs recordals and seizures, publicity rights, domain name dispute resolution, false advertising and unfair competition matters.
John is also the Firm's primary licensing & due diligence counsel with an expansive grasp of international transactions including simple licenses for income, university to industry technology transfer and complex strategic alliances or multi-party cross licenses, settlements & releases, co-existence agreements.
His other practice areas include counseling on patent term extensions & appeals, arbitration, designs, utility models and trade secrets.
Publications
He has authored scholarly intellectual property law review articles that were published in:
Franklin Pierce Law Center's IDEA - The Intellectual Property Law Review
George Mason University's Journal of International Legal Studies
University of Georgia's Journal of Intellectual Property
University of Hawaii's Asian-Pacific Law & Policy Journal
Journal of the Patent & Trademark Office Society
European Intellectual Property Review
Journal of Intellectual Property Law & Practice
Tissue Engineering
Modified Release Drug Delivery Technology
Other journals that have published John's legal writing include, NATURE Biotechnology, Biotechnology Law Report, Entertainment Law Review, Journal of BioLaw & Business, Journal of International Biotechnology Law, CIPA Journal, ITMA Review, Journal of the Intellectual Property Society of Australia and New Zealand, Managing Intellectual Property, Patent World, Trademark World, The Australian & New Zealand Grapegrower & Winemaker and World Intellectual Property Report.
Professional Activities
He has represented the Firm and presented at numerous conferences and meetings organized by the world's leading intellectual property organizations like the American Intellectual Property Lawyers Association (AIPLA), Association of University Technology Managers (AUTM), Asian Patent Attorneys' Association (APAA), Association Internationale pour la Protection de la Propriete Industrielle (AIPPI), Biotechnology Industry Organization (BIO), Intellectual Property Owners (IPO), International Trademark Association (INTA), Pharmaceutical Trade Marks Group (PTMG), Association of European Trade Mark Owners (MARQUES), Licensing Executives Society (LES - USA & Canada) & (LES International).
Appointments
John was identified as one of the most highly recommended Asia-Pacific focused lawyers for Intellectual Property by asialaw Leading Lawyers 2007. He was also selected by clients and peers as being among the world's pre-eminent Life Sciences lawyers by Who's Who Legal in The International Who's Who of Life Sciences Lawyers 2008.
John was also included in Marquis Who's Who in the World
He is a Member of the Board of Advisors for World Intellectual Property Report, Country Correspondent of European Intellectual Property Review and Patent Advisor for nature REVIEWS - Drug Discovery.
Bar & Court Admissions
Attorney and Counsellor at Law, Supreme Court of the State of New York, 2000
Advocate & Solicitor, Supreme Court of the Republic of Singapore, 1993
Education
1998, New York State Bar Exam
1998, LL.M. cum laude, Fordham University School of Law; International Intellectual Property Society Prize (1998) for authoring the Best Intellectual Property Paper.
1992, LL.B. (Hons.), National University of Singapore